Learn More About Celtic Art Studio
Welsh artist Jen Delyth has been creating original Celtic art since 1987, when she first came from her home country Wales to live in coastal northwestern America.

Keltic Designs was formed around 1987 - and Delyth created one of the first Celtic online sites in the early days of the internet - showcasing her popular silk screened t-shirt line, jewelry, fine art tapestries and Celtic Mandala Calendar and books - publishing and selling to stores internationally.
In 2010 Celtic Art Studio was set up, to focus on studio made products, the new official Jen Delyth online store www.celticartstudio.com offering both published and limited edition studio made prints, textiles and gifts.
"The personal connection and loyalty I have with my customers keeps my inspiration flowing. I also attend some Celtic events, setting up Celtic Art Studio gallery and boutique, doing book signings and enjoying the festivities. May our Celtic spirit stay strong!
Celtic Art Studio has enjoyed doing Celtic events and music festivals - mostly on the west coast - since 1990. They've travelled as far east as the Milwaukee Irish festival, south to Costa Mesa Scottish Games, and north to Enumclaw WA Scottish Highland Games.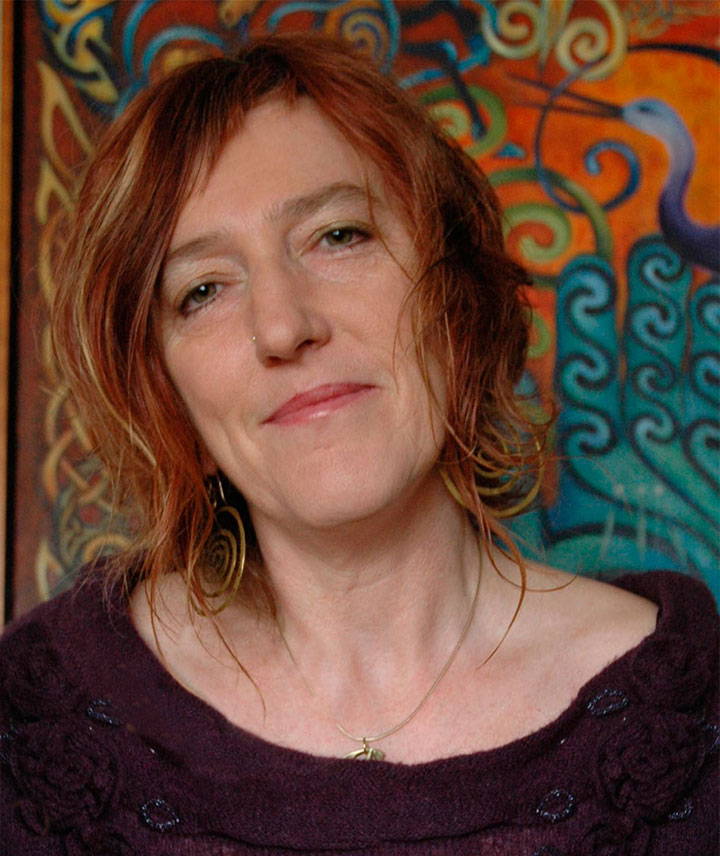 I grew up in Wales, and since around 1987 have enjoyed the challenge of creating original Celtic Art and making my living as an artist and designer in my adopted home in coastal northwest America.
I create contemporary designs - inspired by the folk motifs and symbols of our rich Celtic heritage - to keeping our living tradition alive and vital.
I began hand silk-screening serigraph prints and textiles back in 1989, and although often working with quality publishers, I continue printing archival prints, stretching canvas', and making limited edition clothing and gifts in my studio.
My interest in Celtic mythology is an important part of the design process, with most products including an explanation of the symbolism. I'm most proud of my book "Celtic Folk Soul - art, myth and symbol" which is a compilation of work from my many years as a Celtic artist and author.
Celtic Art Studio on Social Media