Learn More About Earthen Craft Pottery
Earthen Craft Pottery offers handcrafted stoneware tiles, framed presentations, ornaments and jewelry collection all based on original drawings and traditional designs (from architectural features and ancient manuscripts).
The crafting process is entirely by hand. Delicate plaster molds take several hours to carve, then pressing is done on a wooden press we designed and built, finally hand-painting the glaze (requiring as many as three coats to achieve the desired richness of color).
Overall the process in turning raw clay to finished work can take several weeks.
Katie Hobson and Brian Davis have been full time artists since 1999. They travel to several fine art and Celtic festivals each year across the U.S. Their work is also featured in galleries, installations and in private collections internationally.
Meet Katie Hobson & Brian Davis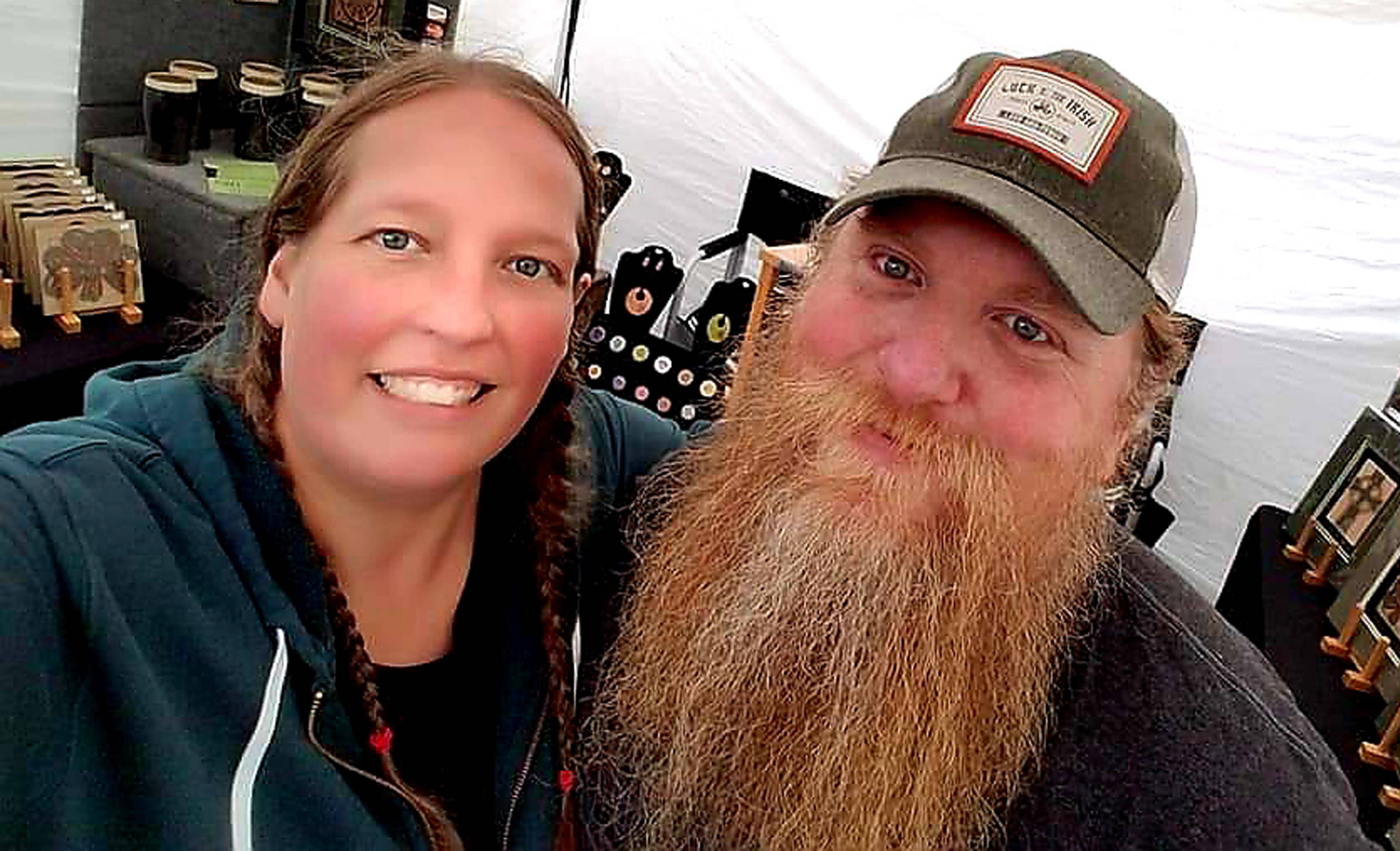 Simplicity is the main concept in any piece we create and much of the inspiration is found in our home in Michigan.
Glaze colors tend toward natural tones ranging from mossy green to lake blue. We find beauty both refined and rugged in the contrast of glossy glaze and stoneware clay.
We thoroughly enjoy working with clay, and find it lends itself well to natural forms, as it is the simplest representation of our living world.
Earthen Craft Pottery on Social Media