Learn More About Faith & Begorra
Faith & Begorra opened in the small town of Denville, New Jersey on June 9, 1992. Owners Dennis & Susan Banks are purveyors of fine Irish & Catholic gifts.

"Wee Ones" is a children's clothing line exclusive to Faith & Begorra. Embroidered and available personalized, they offer three-piece baby sets, creepers, bibs, burp cloths, onesies, birth/baptismal blankets, kimonas, dribble diapers, knit caps, and pajamas. Made of 100% cotton, these adorable products all have an Irish flair - from soft green embroidery, to shamrocks, to sheep.
In the Summer, the staff at Faith & Begorra takes over the store as Dennis & Susan hit the Irish & Celtic Festivals.
Faith & Begorra has been on the road in the Summers for nearly 30 years! They travel as far as Kansas City to Milwaukee, WI and Dublin, OH. They have been to festivals up and down the northeast.
Featured Products
Save 20% with coupon code FAITH20 at FaithandBegorra.com and also receive a free mask.
Free shipping on all orders over $30.
Meet Dennis & Susan Banks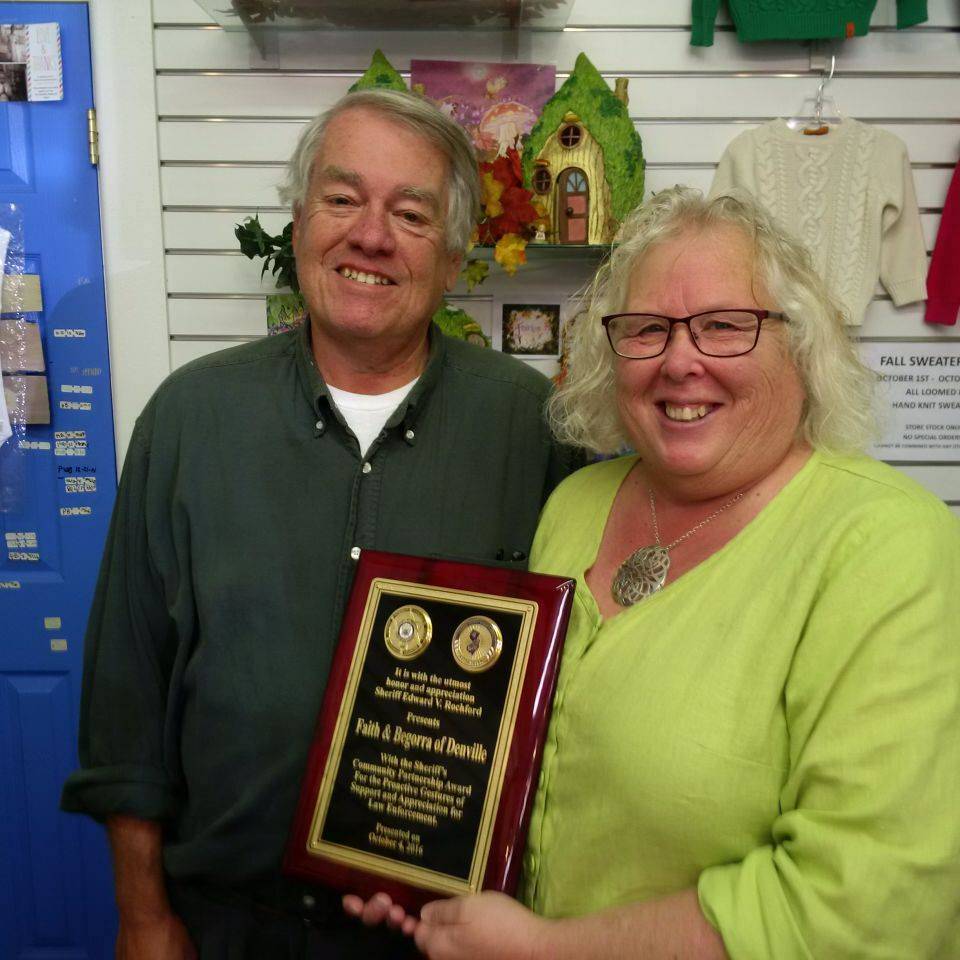 Dennis & Susan Banks are the parents of 5 grown children and 5 grandchildren.
Dennis thought he was retired, then he went full time on the Summer Festival trail.
Susan started with craft shows having had a quilting business for 17 years prior to the Irish shop.
When not traveling everywhere in their 25' Airstream Trailer, you will find Susan home sewing quilts and Dennis at his wood pile getting four cords of wood ready for the winter, or mowing our property with his walk behind lawn mower.
Faith & Begorra on Social Media