Learn More About Healy Glass Artistry
Healy Glass Artistry was founded in 2009 by husband and wife team Nichole and Billy Healy.
Billy Healy grew up in the town of Waterford Ireland, home to the famed Waterford Crystal factory, where Bill was first introduced to the craft of glass cutting. Over 26 years ago he left his home in Waterford to apprentice in the glass trade with his family's crystal business in the United States. Billy Healy earned his Master of the Crystal Craft designation in 2009, and is now one of the only Master Crystal Artists working in America today.
For over 25 years Billy Healy has been crafting fine crystal and glass, and has created a technique that draws upon an age-old Irish glass tradition combined with modern day flair. Each piece is deeply carved by hand, with detail you can see and feel.
Today, Billy and Nichole Healy work in Pennsylvania creating glass carvings with a focus on design, quality, and personal customer service.
Healy Glass Artistry has been appearing at artisan shows, craft shows, and Celtic festivals for over ten years. As an award-winning design team, Nichole and Billy truly love the work they do and the interaction with customers and friends alike at large events across the country.
Nichole Healy is from Milwaukee, Wisconsin and met Bill while working in Flemington New Jersey in 1997. After a career in the pharmaceutical industry that spanned over 10 years, Nichole welcomed the opportunity to take her sales and marketing expertise and put it to work in launching Healy Glass Artistry.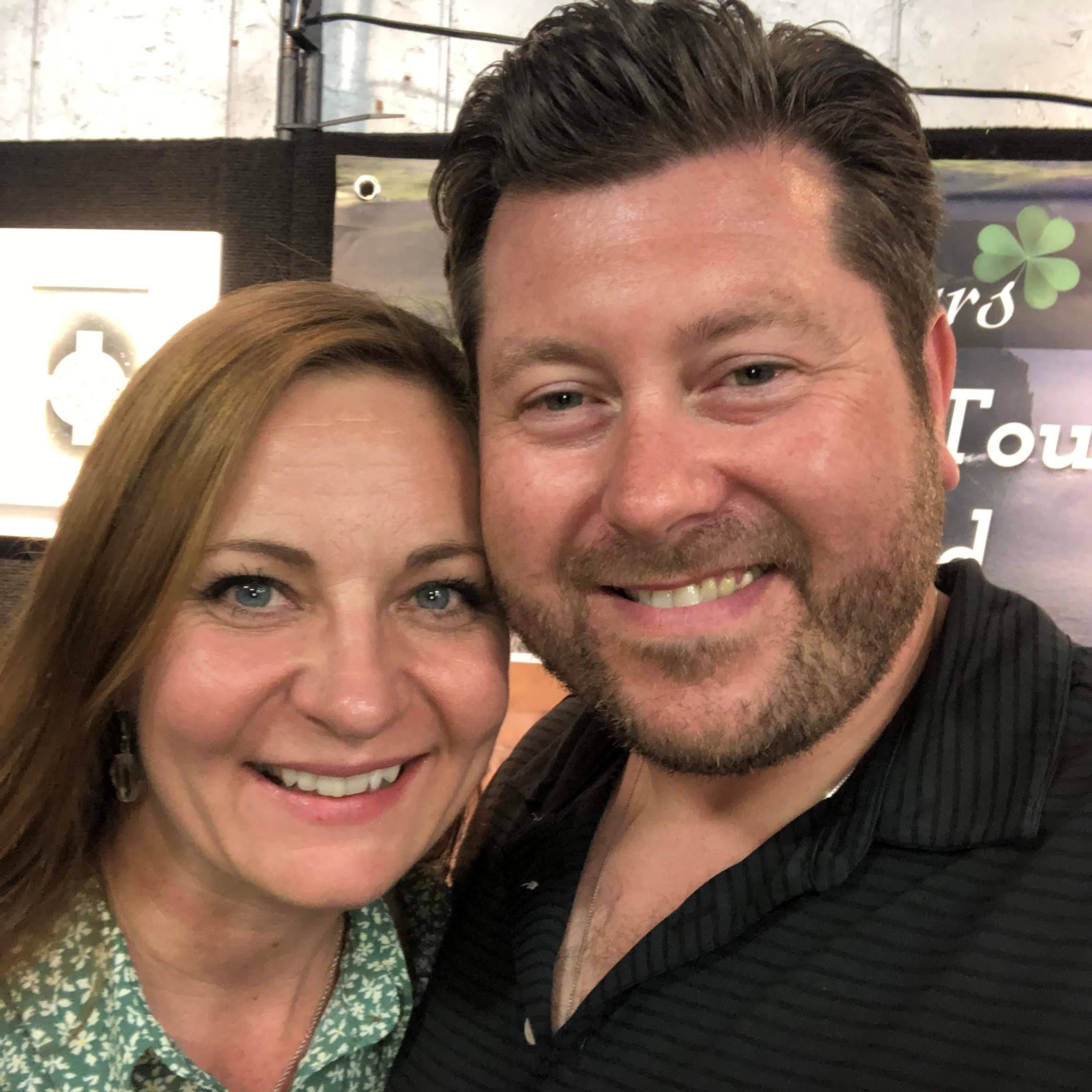 Over twenty years ago, Billy Healy left his home in Waterford Ireland destined for America; set to join his father in forging a new path in the American crystal market in Flemington New Jersey. Billy Healy earned his Master of the Crystal Craft status in 1999 after 17 years practicing glass carving, engraving, restoration, and design while working with the family's line of fine Crystal. Billy's deep interest in the rich history and beauty of the Celtic Isles led him to follow his passion in creating the Healy Signature Collection, his line of contemporary glasswork featuring images and symbolism from Ireland, Scotland, and Wales.
Healy Glass Artistry on Social Media