Learn More About Ogham Art
Founded in October 2010 by Colleen & Christopher Conway, Ogham Art was built out of a love of Ireland and the hidden corners of its history. Their mission is to celebrate the beautiful writing system of Ogham in artistic and creative fashions. Colleen & Christopher are driven to create based on legend, culture and passion. Ogham Art has allowed them to dive into an ancient civilization and morph it with modern presentation. Your presence written in the past. That's what they call it....
Ogham Art's offerings include presentations of words and phrases that are first translated into Irish and then written using the Ogham alphabet. All prints and cards are painted by Colleen and then printed using the tactile approach of a five-color, dimensional process. Each piece of jewelry is designed by Ogham Art and crafted in sterling silver, pewter and dichroic glass by the gifted hands of local artisans and craftspeople. Several nearby small businesses provide their skills and services to assist in the production of the final pieces. The Ogham Art studio is located in Southington, Connecticut.
Ogham Art has been appearing as a merchandise vendor at Celtic festivals from Maine to Maryland since 2010. They also offer cultural content in the form of educational and interactive lectures on the history of Celtic languages and the Ogham alphabet.
Colleen Berry Conway is the primary artist and administrator of Ogham Art. Her business savvy, artistic hands and passion for her craft create a perfect Celtic storm. When she is not in her studio creating custom pieces and new products, she can be found at one of the many Irish, Celtic or artisan fairs she attends as a featured artist. She enjoys connecting with both festival attendees and the other talented artisans and crafts people she has met over many years on the road.
Colleen also conducts lectures and workshops on the Ogham alphabet teaching attendees a brief history of Celtic languages and showing them how to write their names in Ogham.
Colleen's Irish heritage lies generations ago in counties Kerry and Westmeath. She is the loving mother to Desmond, who - like his parents - is being raised with a great appreciation for his Irish heritage.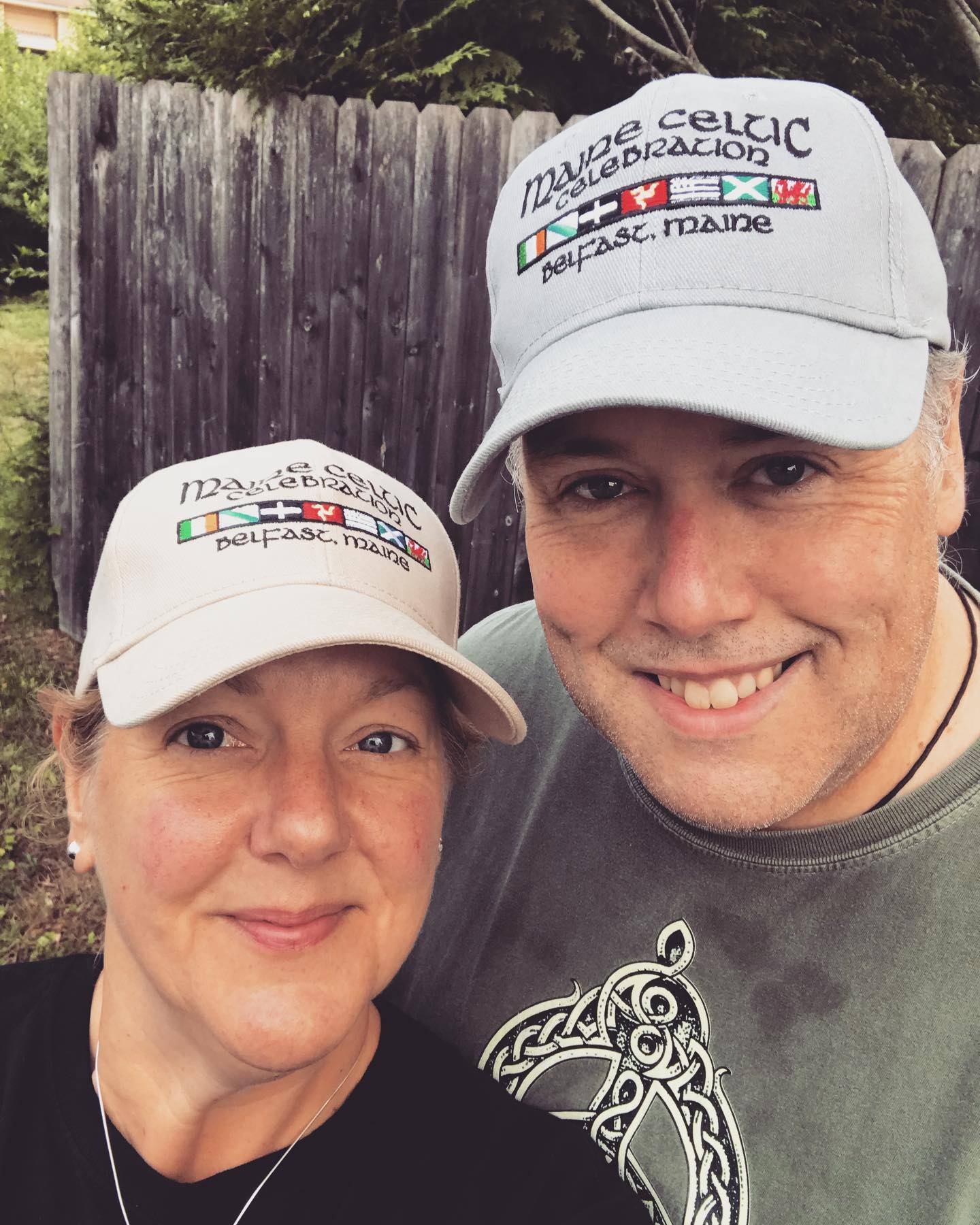 Chris is the primary product designer and marketer at Ogham Art. His favorite aspect of working in the business is meeting other people of Irish or Celtic descent and sharing with them a new part of their mutual heritage.

While studying at Trinity College in Dublin and traveling around Ireland in the early 1990's, Chris first encountered the alphabet of the ancient Celts carved into standing stones on the Dingle Peninsula. This first visit to his ancestral home ignited nearly three-decades of inquiry into the history of the Irish people. This has included multiple trips to Ireland, course work in a variety of Irish and Celtic topics and independent study.

The roots of Chris' family tree emanate from counties Donegal and Armagh. He is also the author of The Road to God Knows Where, a novel about the importance of family, which takes place primarily in Ireland.
Ogham Art on Social Media & Etsy